Back
VSAT Setup Scenario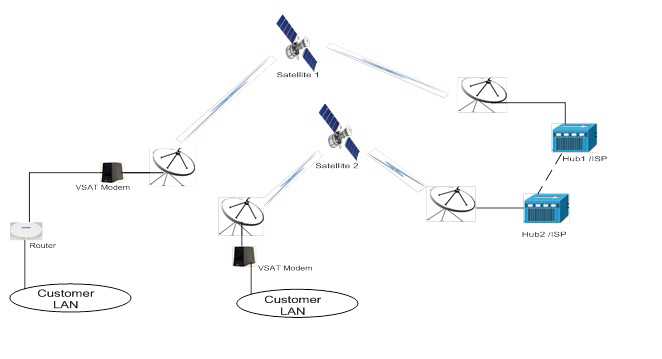 The service is very flexible such that the client can choose his/her own LAN IPs/Subnets. This can either be configured on the VSAT modem or on the CPE and then NAT traffic to the Modem. The LAN equipment used at the remote site mostly consist of switches, routers, VOIP telephones, WI-FI access points, filtering devices and packet shapers to provide connectivity for voice and data communications and to ensure optimal performance and efficient usage of your VSAT bandwidth.
Some of the main advantages of this internet service are ;
EVERYWHERE- You can install this service anywhere hence its universal Coverage.
RELIABLE- The services are of high quality hence highly reliable.
FAST- The broadband speeds are great with no timeouts.
AFFORDABLE- Very Competitive & Cost Effective Price .
PRACTICAL- The installation is easy to do and the equipments are Plug & Play.